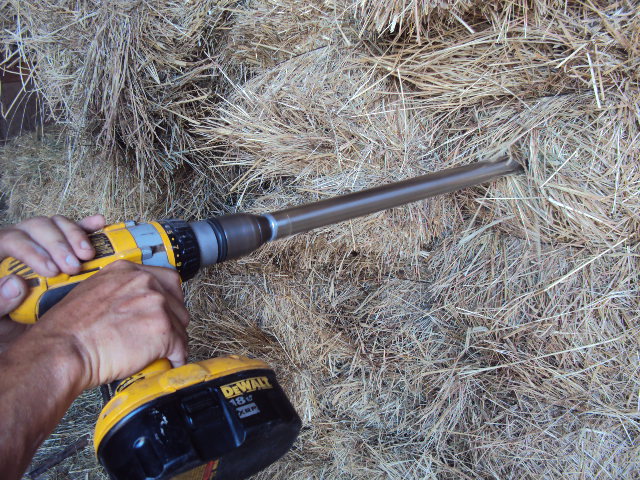 Hay Testing
Our hay testing service includes consultation and taking the hay sample ($50), sending it ($25) to A&L Labs in London ON for analysis ($75), then sending this analysis to Dr Jaini Clougher for mineral balancing ($50). Once completed, the list of minerals required will be sent to you and you can then decide to send this list to MadBarn to get a custom mix made for your horses.
See further information about the companies we use below.
A&L Canada Laboratories Inc. – Provide reliable, comprehensive, effective services for analytical testing of soil, plant tissue, fertilizer and water. http://www.alcanada.com/index.htm
Dr Jaini Clougher, DVM - A volunteer member of the board of directors, and the ECIR Group Inc. President, Dr Clougher continues to maintain her special interest in equine metabolic issues, helping other equine caregivers who are now walking the same path. For a small fee, Dr Clougher will balance your hay based on the analysis you get back from A&L Labs. Contact her via email at merlin5clougher@gmail.com.
MadBarn - A source for buying a broad spectrum of supplements, vitamins, and minerals. Custom mixes are available. Get a custom mix made to balance your hay, based on Dr Clougher's analysis. https://www.madbarn.com/ca/