More and more horses are experiencing hoof problems these days, many of which could be avoided by following a more natural approach to hoof care. Know Hoof, Know Horse has never been more true.
Navicular, Laminitis and Insulin Resistance are on the increase but this clinic will teach you many ways in which you can lower the risks (and lessen vet bills!) for your horse.
This hoof trimming clinic will give you the skills needed to confidently assess, evaluate and trim to achieve natural hoof mechanics and function based on each horse's individual conformation and hoof shape.
You DON'T want to trim your own horse? No problem! Understanding how your horse's feet work, and the things you can do to safeguard their overall well-being and health is our goal. You'll be empowered to evaluate your farrier/trimmer and be a part of the solution for your horse's ongoing soundness.
You DO want to trim your own horses? Then this course is perfect for you!
This is also the right course for you if you have an interest in pursuing a career in barefoot hoof care.
Merrington Warmbloods is located 5.5 miles north of Kindersley on the west side of Highway 21. Kindersley is 2 hours southwest of Saskatoon, SK on highway 7, and 4 hours east of Calgary, AB on highway 9/7.
Deadline for payment: Oct 10, 2019
Participants can attend Saturday only, Saturday+Sunday or all 3 days.
Clinic Outline (click to expand)
There will be a morning coffee break and a lunch break.
⏰ Classes may run late depending on the amount of material to be covered.
+ SATURDAY LECTURE DAY
9AM-5PM
Discussion of the Horse and the Foot (diet, environment, hoof care, etc.)
Anatomy, Structure and Function
Hoof mechanism
External and Internal Hoof relationships
Evaluating hoof health/ Evaluating Lameness / reading the hoof capsule
Hoof mapping: finding the external landmarks and comparison to internal anatomy
The basic trim
Hoof pathologies and how to address them
Assessing the horse
Demo - Taking meaningful hoof pictures

+ SUNDAY CADAVER DAY
9AM-4PM
Review hoof pathology
Overview of trimming tools
Cadaver trim demo
Assessing your cadaver hoof, mapping, formulating a plan
Trimming your cadaver hoof
Dissection demo
Demo - Taking meaningful hoof pictures on a live horse
How teeth affect feet

+ MONDAY TRIMMING DAY
9AM-3PM
Assessing your horse, mapping, formulating a plan
Trimming your horse's hooves!

Included in the clinic price ➠ follow-up telephone/email consultations and textbooks.
Tools you should have for the in-class trimming include rasp, hoof knife, knife sharpener, gloves and a hoof pick. Nippers, chaps and a hoof stand are NOT a requirement, but if you have them bring them. We will have tools and stands available for use and for sale as well.
It is recommended you wear steel-toed shoes or work boots and jeans for the hands-on trimming portion of the class.
Once you've selected how many clinic days you are attending, and you've clicked 'Add to Cart' — fill out the registration form and you will then complete the payment process by clicking the 'Shopping Cart' button beside the sunset horse photo below.
➜Other payment options like etransfer, credit card over the phone and cheque are available in the section below.⬇︎ You will fill out a special registration form if you do not wish to purchase through this page.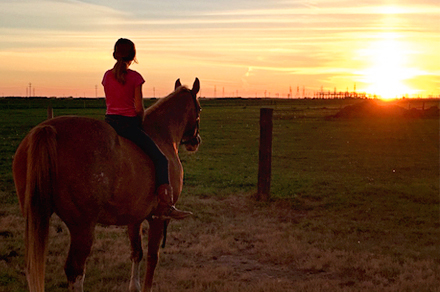 click here to complete your purchase
OTHER PAYMENT OPTIONS: If you don't wish to pay online you may also do one of the following:
send etransfer to info@hoofgeeks.com *(you will need to call or email us with the password you set up so we can deposit the transfer)

call us to pay with a credit card 1-204-771-5335

send a check - made payable to Hoof Geeks - 292 McPhillips Rd. St. Andrews MB R1A 3E4

If you are choosing one of these options please register with this form.
Do you need to board your horse?
Please contact our hostess Lisa at 1-306-460-8740 to make arrangements.
🥐 Lunch will be available for a small fee.