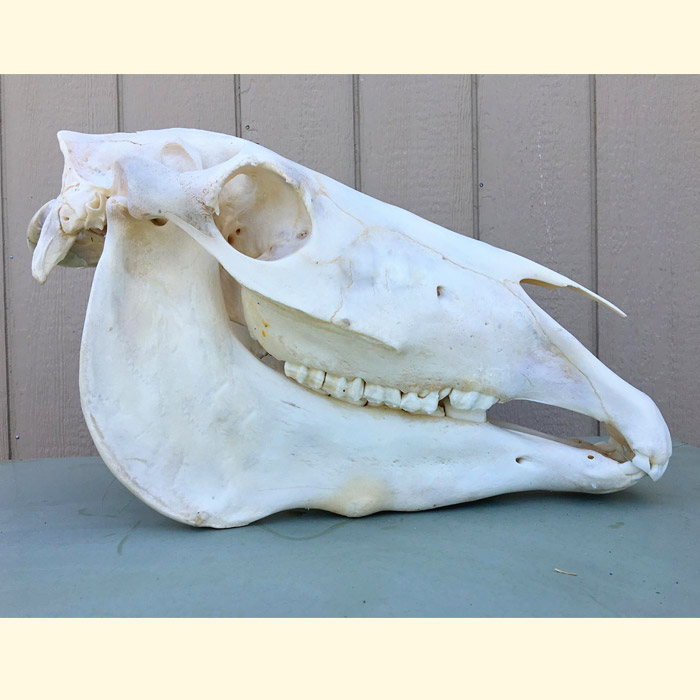 Horse Skull
Hoof Geeks has the most extensive collection of bones with identifiable pathologies in Canada! Even Veterinarian students are sent to our booth at trade shows to "learn and ask" about our bone specimens. We're very passionate about providing this incredible learning opportunity available to the public. The Beatle Juice Cafe is also for hire for people who want horses processed post-mortem, to see what the underlying issue was.
Horse skulls provide specific learning opportunities in regards to anatomy, pathology and dentistry.
If you have a different animal that you would like to have macerated by our talented beetles. Please contact us here.