Lower Leg Bones and Hoof Capsule of Horse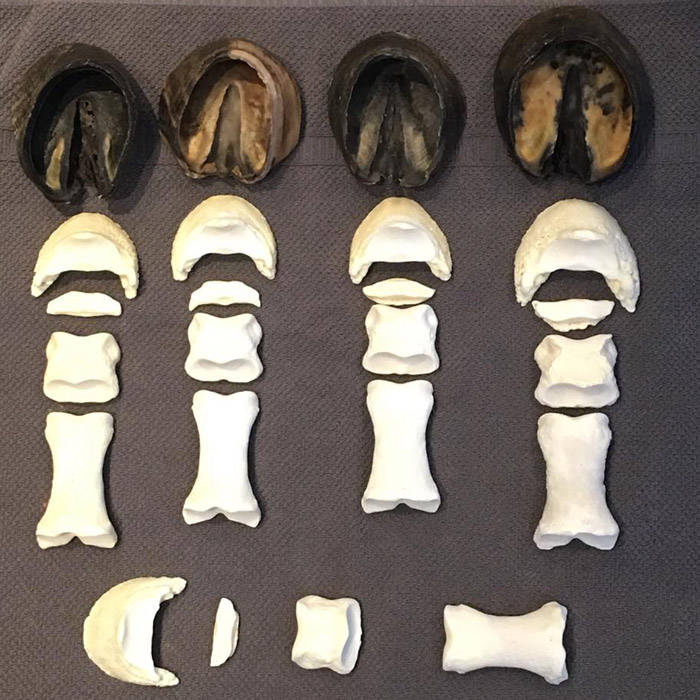 Lower Leg Bones and Hoof Capsule of Horse
Hoof Geeks has the most extensive collection of bones with identifiable pathologies in Canada! Even Veterinarian students are sent to our booth at trade shows to "learn and ask" about our bone specimens. We're very passionate about providing this incredible learning opportunity available to the public.
Horse leg bones provide specific learning opportunities in regards to anatomy, pathology and hoof care.
If you have a different animal that you would like to have macerated by our talented Beetlejuice Cafe beetles, please contact us here.
Say 'yes' to just bones and 'no' to bones plus hoof capsule to choose the former. Reverse choices to choose the latter.